My Dad
Dwayne L Blackman
Camp Claiborne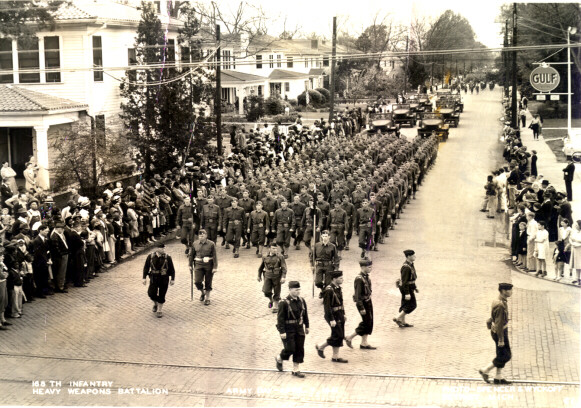 Company M, 168th Infantry Heavy Weapons Battalion, 34th Divison
This photo taken on March 7, 1941 in Louisiana near Camp Claiborne, Dads Company was immobilized on March 1st and spent the next year there. He was given the rank of Corporal and was a cook in charge of 7 chiefs in the company mess hall.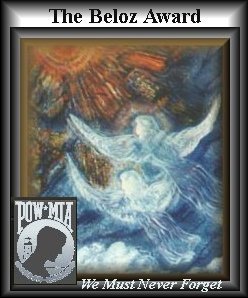 Click Here for My Dad Is A Vet website
In Feburary of 1941, Dad went to Camp Claiborne in Louisiana for his basic and intensive training. The camp consisted of many companys, including the 133rd Inf, 367th Inf, 165th F.A., 151st F.A., 125th F.A., 67th INF Brigade, 59th F.A. Brigade, 136th Med, 109th Special Eng Troops, 151st Eng, 5th Signal Battalion, and Dad's 168th Inf..
The U.S. Rangers trace their lineage through the 34th Infantry Division. During WW II, the 1st Ranger Battalion was formed under the command of one of the Division's officers, CPT William Darby. Eighty Percent of the 1st Ranger Battalion's volunteers were drawn from the 34th, and they soon became famous as "Darby's Rangers".
On December 7th, 1941, Dad was on leave and walking down a street near his parents home in Iowa when he heard about the attack on Pearl Harbor. Less then 3 months later he was in Northern Ireland.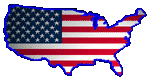 DAD'S LINKS
Back To Main Page
Civilian Conservation Corps
Camp Claiborne
Europe
P.O.W.
Scan's from his POW Logbook
Home Again
OTHER LINKS
In Rememberance of Manuel Puentes MIA
Just a Little Walk In The Woods
Jeff & Sheri's Place