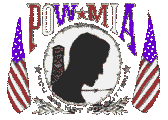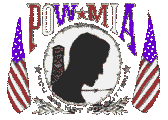 My Dad
Dwayne L Blackman
POW Log Book

These are some scans' from Dad's log book. Just click on them to view each one, A new window will appear with the picture. Some of the drawings were traced from things passed around the camp. Space doesn't permit me to show everything I would like, so I may update with different ones now and then. I also have some poems written by POWs, more german newspaper articles with pictures, more cartoon tracings, ect.
Drawing of a guard tower at Stalag IIIB.
Billie, a traceing of a pin-up girl.
Comic drawing of sleeping quarters, making fun of fellow POW.
Propaganda cartoon from german newspaper.
Christmas program from Stalag Luft III.
Christmas program - back page.
Photograph of POWs at camp theater, in costumes.
German newspaper article with photo of Hitler and other Officers.
Article from Stalag IIIB camp paper, about new Chapel (with drawing).
Postcard from Dad to parents, November 1944.
Newspaper article listing Iowa soldiers taken prisoner. Dad is fifth on list. June 1943.


DAD'S LINKS
Back To Main Page
Civilian Conservation Corps
Camp Claiborne
Europe
P.O.W.
Scan's from his POW Logbook
Home Again
OTHER LINKS
In Rememberance of Manuel Puentes MIA
Just a Little Walk In The Woods
Jeff & Sheri's Place