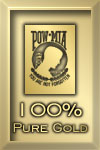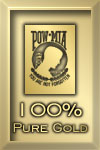 My Dad
Dwayne L Blackman
P.O.W.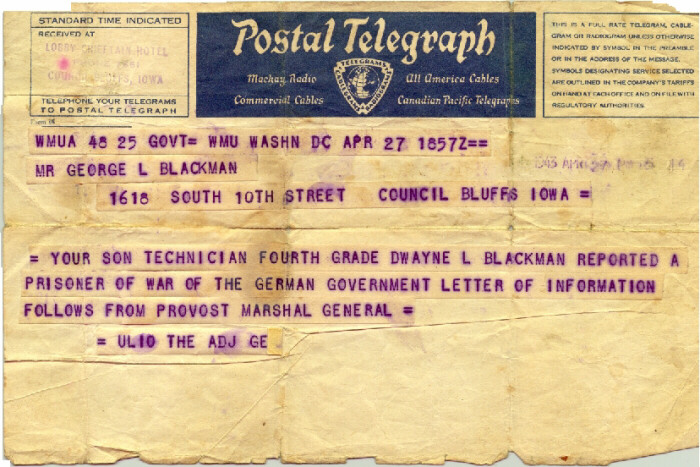 My Grandparents received this telegram on April 27, 1943, two months after Dad had been taken prisoner. I wish I knew what was going through their minds. After he was captured at Faid Pass on Febuary 17th, they had been informed that he was missing in action. They must have been happy to know he was alive, but what did they know of the treatment of POW's at that time?
Dad was first sent to Stalag VII/A, at Moosburg, north of Munich, and later to Stalag III/B near the town of Furstenburg, on the Germany/Poland border. He was moved again to Stalag Luft III, near the town of Sagan, where he stayed until his release at the end of the war.
He does not talk about his experiences in the camps, but through the years he has made comments on some things when he was talking to his brothers, watching war movies with me, ect. He told me that at night, the german guards would sometimes open the door and take wild shots inside the barracks, once killing the man sleeping in the bunk next to him. He also told of a guard that was always nice to the POWs, and in the last few days before being liberated, the POWs hid the guard in a barrel. He wanted to give himself up to the American forces, but the retreating Germans would have killed him if he didn't go with them.
Red Oak, Iowa, Where Dad's Company was from, received nation wide publicity because of the large number of casualties in the European conflict. March 6, 1943 marks a black day in this community's history. More than 100 telegrams arrived with the news of men missing in action. In April, official reports confirmed that 27 had been taken prisoner at Faid Pass. Each Memorial Day the Court of Honor displays over 1000 flags at Evergreen Cemetery. These flags were donated by the families of deceased veterans. A solemn ceremony that pays tribute to those who gave so much for the defense of freedom.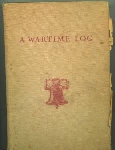 While a POW, Dad received this book from the Y.M.C.A., in a Red Cross shipment, and kept newspaper clippings, cards, letters, poems, drawings, anything he could get. Dad always kept this book put away until last year, when he gave it to my sister June, his only Daughter. Click on the book to see some scan's.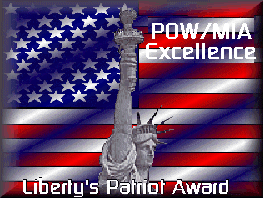 Thank you Larry J. Brugh and Liberty and Justice for All for this Award


DAD'S LINKS
Back To Main Page
Civilian Conservation Corps
Camp Claiborne
Europe
P.O.W.
Scan's from his POW Logbook
Home Again
OTHER LINKS
In Rememberance of Manuel Puentes MIA
Just a Little Walk In The Woods
Jeff & Sheri's Place